Contact David Moise
– OR –
Contact me using the below form.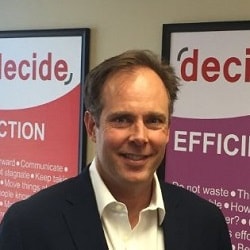 Decide Consulting Office
11211 Katy Freeway
Suite #680
Houston TX, 77224
We have a set of proprietary tools and databases that enables us to find the BEST TALENT for your needs rather that the best talent LOOKING for a job. There is a difference. Fill out the fields below and lets start the conversation about how we can help.
Looking for a career in IT? Visit our Careers page, where you can submit your resume for open positions.
Do you have questions about any of our open positions or how to find a better job for yourself? Please email our recruiting team at recruiting@decideconsulting.com.
Is your company looking to bring in additional technical talent and need help doing so? Please contact our sales team at sales@decideconsulting.com.