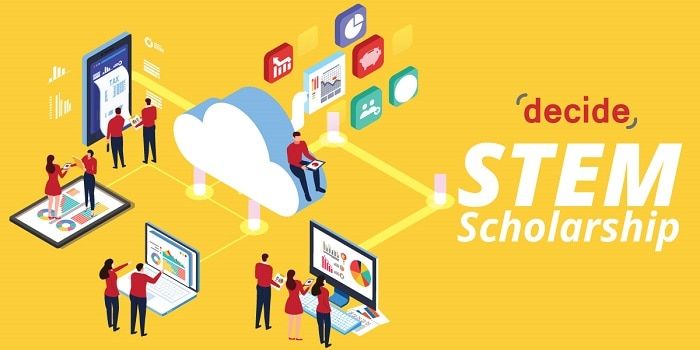 The Houston-based IT staffing and recruiting agency, Decide Consulting, is offering a $1,000 scholarship to students who have an interest in pursuing a STEM career. Our company understands the value of an education and the need to help students achieve their goal. We also understand the need to have more STEM students. There are over 500,000 open IT and software jobs in the US. The high cost of education, including tuition, housing, and books frequently makes it difficult for many students achieve their STEM dreams. In an effort to makes financial issues a little easier, our company is offering this scholarship to any student. The ability to apply for this scholarship is open to any individual currently enrolled in a college or graduate program, or actively applying to attend one such program in 2021.
Essay Topic
To apply for the Decide Consulting STEM Scholarship, applicants must submit a 750+ word original essay. We ask the participant to first read this article we published:
Why it is a Great Time to Major in Computer Science
Your essay can cover any of the below themes
Why I think it is a great time to major in Computer Science
Why I think it is a great time to major in _____ (fill in your STEM Major)
This is how we can get more STEM Majors
In 2019, only 18% of people working in IT are women. Here is how we change that.
Here is how AI/ML will affect my career
Some other STEM and career topic of your choosing.
The scholarship will be awarded based on the quality and uniqueness of the essay.
Eligibility Requirements
All applicants for the Decide Consulting $1,000 STEM Scholarship must meet the following criteria:
Must be enrolled in an accredited college or university in the United States. This includes high school seniors, freshman, sophomores, juniors, seniors, and graduate students.
Applicant needs to provide the name of the school where they are enrolled or seeking enrollment for 2020 or 2021 school year.
Proof of GPA and admission status
Essay Submission Procedure
Any student who wishes to participate in the $1,000 scholarship offer should send their essay attachment to
Email – info@DecideConsulting.com.
Subject – "Scholarship Submission"
Body – applicants should include the following information:
Your name, email and phone number
If under 18, contact information for your parents
The name of the school you are attending or planning to attend
Proof of your admission in a US accredited University
Proof of your recent GPA
Your current course of study
Your essay may be included in the body or as a word attachment.
Optional – the applicant can include an additional paragraph explaining the financial need for the scholarship
You can also submit your application online here. Submission deadline is 6/15/2021. Our review committee will review your essay and choose a winner by July 1, 2021. The winner will choose based on originality and creativity of the essay. This will be applied for the fall 2021 semester.
We are NOT requesting personal financial information, personal ID numbers or banking information. So please do NOT send any of that to us.
Additional Information
All personal information received from the scholarship applicants will be used only for the purpose of awarding the scholarship. Your information is strictly confidential. When you submit your essay, you are giving the Decide Consulting permission to use your name and essay on our website other social media sources as the winner of the scholarship. Only one winner will be selected. The award will be issued by sending a check in your name to the accredited college or university that can be used towards any expenses connected to their education. Recipients are only eligible to receive the scholarship once during their lifetime. Family members of Decide Consulting employees are ineligible.
Deadline
July 1, (annual)
Contact Information
Decide Consulting is based in Houston, TX. Completed essays can be sent by email or regular mail to:
Decide Consulting
11211 Katy Freeway
Suite 680
Houston, TX 77079
281.596.0123
Email: info@DecideConsulting.com
Website: https://www.DecideConsulting.com
Good luck and we are looking forward to reading your essay.