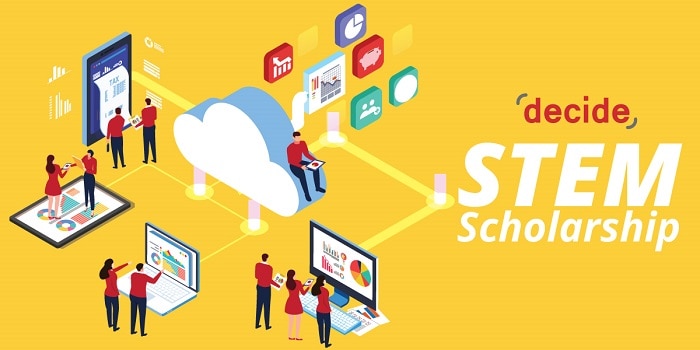 Decide Consulting is offering a $1,000 scholarship to students who have an interest in pursuing a STEM career. Our company understands the value of an education and the need to help students achieve their goal. We also understand the need to have more STEM students. There are over 500,000 open IT and software jobs in the US. The high cost of education, including tuition, housing, and books frequently makes it difficult for many students achieve their STEM dreams. In an effort to makes financial issues a little easier, our company is offering this scholarship to any student. The ability to apply for this scholarship is open to any individual currently enrolled in a college or graduate program, or actively applying to attend one such program in 2020.
Learn more about the scholarship, eligibility and requirements here. You can apply by sending an email to us or by filling out the form below.
Submission deadline is 6/15/2021. Our review committee will review your essay and choose a winner by July 1, 2021. The winner will choose based on originality and creativity of the essay. This will be applied for the fall 2021 semester.