Custom B2B Marketing Lists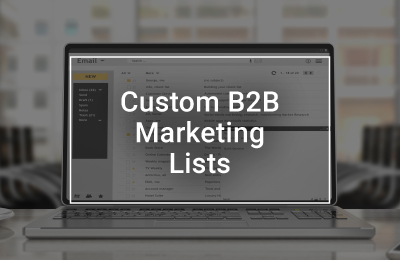 A common challenge for many SMBs is sales growth. You have a good product or service, you need to tell the right people about it. There is no way around it – you must have a
good list of B2B contacts to sell and market to
. There are no shortage of companies and offerings out there. As my company has grown, I have heard about many of the following:
Company Branding
Web Site Development
Newsletters
Facebook advertising
LinkedIn Ads
Telemarketing
And so on …
The list could go on for a while. Some third parties I used with limited success. Like many other SMBs, I had the most success with things I did myself.
Better Inbound Marketing
As a software developer long before I started my company, I have a bigger back of tricks. When creating some databases, I was able to create some things to collect data that were not originally intended for commercial use, but for internal use. As an IT Recruiting and Staffing company, we have a goal of knowing as many people in the Houston IT space as possible. With that as the goal, we created sourcing tools to know more about the IT Community. As an example, we know:
Houston has 3,057 .NET developers
763 of them have agile experience
1,326 went to college in Texas
There is a lot more we know about them also
When I told my business owner friends this, I started handing out some list as favors. I quickly started getting feedback that my data was more targeted and more accurate than other lists they had purchased. You hear that enough times, eventually the light bulb turns on. If you are looking to create marketing list based on any of the following:
Skill sets
Job Title(s)
Geography
Education
Year of Experience
Company Size
Specific Companies
Industries
NOT SIC Codes
Help with Digital Marketing
We can help. Some examples of lists we created:
CIOs and Infrastructure Managers of "500-bed-hospitals" nationwide
CFOs of Manufacturing an Engineering Companies that use Oracle Financials or SAP in the South US
Mobile Developers (iOS or Android) in the Midwest
CEOs of SMBs in Texas
If you want to discuss how we can help you,
contact us.