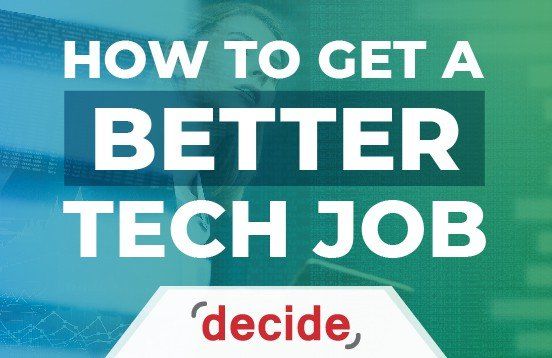 If you are stuck inside an IT department that you took right after you graduated from university and feel like you are not going anywhere, you are not alone. Many people find themselves locked down because of that hasty decision they made at a certain point in life. Fresh graduates are on top of the list. Lack of experience and the dread of mounds of student loans to pay, compels most of people to grab the first chance at a salary they can get.
There are numerous other software engineers who are stuck in unfulfilling jobs that are a waste of their talents. Being good at devices and staying up to date with the ever-evolving world of technology is no less than any other talent. Not everyone has the ability to understand and communicate with devices like a professional who loves them.
Being good at something but not being able to utilize or express it can not only dull down your skill but also kill your passion for it.  Where tech jobs are concerned it is best to have an early start at the right place, but if you are not that young and still have a passion for your field, it is not that late yet, as they say, "The best time to plant a tree is 20 years ago. The second-best time to plant a tree is today."
Here are few ways that you can ensure that you are able to find a better tech job that suits your needs:
References
Even if you cannot find the best job make you take up the next best thing. Give the tasks assigned to you your all and make sure you do the best you can. Showing that you haven't been wasting your time and have been an active part of the industry is great for your CV.
It also makes sure there is someone who will vouch for your capabilities when you find that dream job. Moreover, these people can help you get connected to other people, and that can create great opportunities for you.
Build Your Network
Being cozy with the rest of the tech community can bring in lots of job offers. Attend networking events and socialize as much as you can. Make sure that the people around there get to know your name and interests. So, if there is someone who is looking for the similar traits, they know you are out there.
Look at The Bigger Picture
Think long term, make sure you know what most companies in the tech field are doing. This will keep you updated with their requirements and discover wonderful places that have the same goals as you do. In other words when you are looking for a job don't just look at what the job offers and requirements are, pay attention to where the company is headed. It will help you imagine your future and plan according to it.
Great Minds Think Alike
Or maybe when more minds are thinking the same thing, the perform better and achieve higher. Whatever the case may be, make sure you are connected with people who also are well connected. This will definitely raise your chances of getting a backdoor introduction. These connections will help you get linked with people who have similar goals as you do.
You know how they say failing to plan is exactly like panning to fail. Remember that when you are looking for a job. As the jobs you find, aren't just a tiny scene of your life but will add up to define your career and may be even life. It is obviously better if you realize this earlier than later. Because when you are young you have the time and energy to focus more on your job.
As later in life when you have a wife and children, your time has to split between responsibilities and what you care about. It is no secret that tech jobs can be demanding and you have to stay updated about latest, newest trends.  This may not be true for everyone though, so don't let that get you down as it is never too late. If you decide to do something, you can achieve it.
Decide Consulting provides IT staffing services. Our conclusive hiring methodology enables us to bring the best IT problem solvers to your organization. Our entire management team comes from an IT technical background giving us a unique perspective on candidates and the industry.