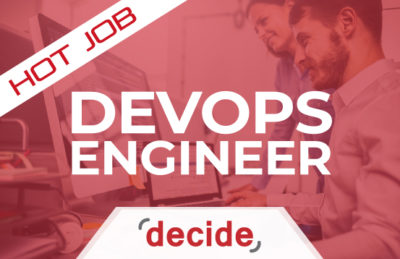 As more businesses are focused on developing apps and software programs which can complement their services and improve their work. With the help of a DeveOps engineer, businesses can streamline how they work with software and enhance their productivity. If you want to learn more about the job, earning capacity and responsibilities of a DevOps engineer in Houston, we can help you out. The following is what you need to know about this lucrative career option:
Typical Background
Development Operation engineers, also known as DevOps engineers are quickly becoming a vital part of most organizations that focus on cloud technology. Their role involves working with different departments in order to successfully oversee code related releases.
With their help, businesses and IT operations can be streamlined successfully to remove all possible hiccups and issues that they might face. Collaboration, planning and coding go hand-in-hand here to produce end results which are streamline and free from any issues. DevOps engineers can also work in different fields, as long as it cloud/IT based.
DevOps engineers in Houston can also be required to look at different coding. There is no need for them to build coding from scratch but their expertise allows them to know more about it. Additionally, they might also be required to work on different solutions with departments including customer services and automation of tools.
What You Will Do
As a DevOps engineer in Houston, your job responsibilities can be different and they will also be many. Due to and you will have to handle things differently from case to case. The following are just a few things you will be expected to handle:
Work with different open-source technologies and tools to manage various sources and codes such as Git, VSTS and BitBucket.
Be responsible for infrastructure automation with the help of tools like Chef, Anisble and Puppet.
Work and collaborate with different departments in order to connect business goals with the technical goals of the company.
Understand and manage product development and management of projects through agile methodology.
Design any tools which can help to manage and run the infrastructure with ease.
Program or clean up code to make it re-usable and simple for everyone
Configure images on servers, manage tasks and improve performance with the help of engineers.
Attend project meetings and offer their guidance and expertise relating to system risks, impacts other system options and more.
Look after different programs and detect any possible issues.
Work out effective solutions that boost product value for businesses and consumers.
Skills Needed
As a DevOps engineer, here are some recommended skill sets:
Experience with programs such as AWS, VMWare, Ansible and Splunk.
Excellent communication skills to collaborate with different departments
Project management and planning which can ensure that no delays are caused for coding releases.
Multi-tasking ability to successfully manage different projects and meet different deadlines.
Have a profound knowledge in administration of operating systems, cloud platforms and programming languages.
Be able to successfully use and manage different teams in order to finish the given tasks without any issues.
Knowledgeable of automation processes and can boost performance in order to fix any issues and still maintain maximum productivity.
Handle various conflicts in production and work out solutions that can streamline the end product and improve output greatly.
Education Needed
Education requirements include a minimum of:
Bachelors degree in Computer Science
Bachelors degree in Engineering or a STEM field;
Be Certified as a DevOps engineer through the following organizations:

Amazon Web Services (AWS)
DevOps Agile Skills Association (DASA)
Read More: SDLC Comparision: Agile vs DevOps >>
Read More: Facts about .NET Developers in Texas >>
Read More: How to fill 500,000 IT Jobs >>
Read More: Hot IT Jobs In Houston in 2019 >>
Why This is a Good Job?
Picking to be a DevOps engineer is a good career option because there is a lot of room for growth and high demand for skilled engineers. Companies are willing to pay top dollar for a skilled individual and you can expect healthy growth in the coming years.
Statistics show that a 26% growth in this career path which is higher than most. Additionally, the average annual income for DevOps engineers comes up to $115,666 per year according to Glassdoor.
A high salary aside, this is also a great career option if you like to collaborate and work with people. Good communication skills are necessary. So, if you're someone who likes creative challenges, loves to work with people and have a great understanding of programming languages, this is the best career path for you!
Pay
Nationwide
Texas
Low
M ed
High
Low
M ed
High
Jr. DevOps Engineer
$78,500
$93,500
$132,500
$83,995
$100,045
$141,775
Sr. DevOps Engineer
$109,750
$129,750
$183,750
$117,433
$138,833
$196,613
Companies in Houston With the Most DevOps Engineers:
JPMorgan Chase
Schlumberger
Hewlett Packard Enterprise
ExxonMobil
IBM
Chevron
Accenture
InfoSys
British Petroleum
Microsoft
Other DevOps Engineers Houston Stats:
There are 536 DevOps Engineers in Houston
162 were educated in Texas
393 were educated in the US
158 have post graduate degrees
138 are job hoppers
167 are or were contractors

Are you finding it harder to locate the good technical and IT talent? Many companies find them selves in the same situation. There are some better ways to locate and attract the right it and technical people to your company. Contact us to learn more.