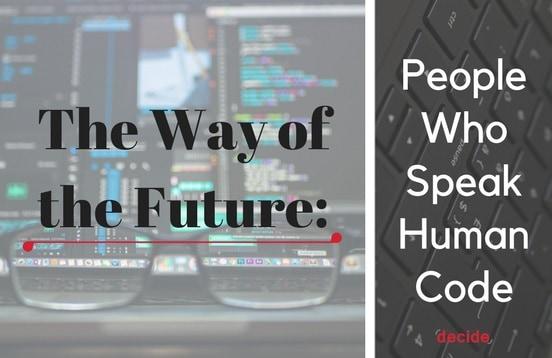 Today's users expect apps with both exceptional functionality and attractive looks. This means ensuring there is easy and quick app navigation that serves the proper purpose with limited touch and interaction. However, many designers aren't well versed in writing code. Many developers aren't well versed in UX/UI and design. Still, a few unicorns do exist who know both design and code. When it comes to web and mobile app development and design, the industry needs people who can speak both human and code, a particular type of talent that can be hard to come by. This type of good UI designer is in high demand from IT recruiters.
In this blog, we explore why mobile and web designers are so important, and how they can work with developers to deliver the best possible experience for the user.
Mobile App Design is More Important Than Ever
Today, it's not enough to having a visually pleasing mobile app. To create the strongest mobile app possible, it must be designed with UX as a top priority. At this point, prioritizing UX throughout the design and development priority is already a top priority for most. In many cases, it has become a natural part of the workflow. After all, why would you design something without the user in mind?
Being a successful mobile designer "requires an evolved understanding of how people use their devices, a robust toolkit, and the flexibility to adapt to new technology," according to UX Magazine.
With mobile taking over, it has its own set of rules and guidelines. Additionally, new functionalities and tools are being added all the time, which is why it's critical that designers stay on top of the current trends dominating the industry.
A User-Centered Approach
Designers must have a user-first approach that gives emphasis to the needs of the target audience. When you have an improved UX, it translates into a number of key benefits for the company that provides the software, according to Kimber Johnson's article in Business2Community.
Here are some of the benefits of a user-first approach to mobile and web design:
A Loyal Community and User-Base –No one enjoys or finds value in an app with tons of bugs, errors and unnecessary complexities. When you encounter these negative elements throughout your experience with an app, the result is frustrating interactions and unpredictable outcomes. When applications are stable and provide a good first impression, you can better foster a lasting relationship with users. A good UX creates the memorable experience that keeps users coming back and creates critical network effect. Without network effect, apps have only a slim chance of success. A positive UX makes the critical impression that equals value in the eyes of the user.
Reduced Support Costs –Well-designed apps save businesses money and time on support. Apps are a key way that consumers connect with businesses at any time of the day. While customers often find solutions in apps, they also often provide ways to connect with key points of contact, including sales people, help desks and even live chat.
Increased Customer Satisfaction –Good UX can increase customer satisfaction, which builds loyalty around your app or solution. On the contrary, when you provide an unsatisfactory experience, it discourages users from revisiting your app. Additionally, there is nothing more powerful than word-of-mouth, and you can be sure that users will discourage other users from downloading your app if they've previously had a poor experience. The worse the experience you create, the more frustrated users will become.
Gain a Competitive Edge –Between the Apple store and the Google Play store, there are over 3 million applications available for download, so what are you doing to set yourself apart from the competition?
It's not easy to make yourself stand out in an overly saturated market, but when you have the most optimized UX and app functionality, it becomes more feasible. You can try trendy gimmicks to make your app stand out but, in the end, when your offering is user-friendly and provides users with what they really want, you'll find success.
The Need for Mobile and Web Designers is Real
For software and mobile app companies, the need for talented mobile and web designers is real. With a well-thought skill set that aligns with your digital strategy, you can offer a seamless and unmatched user experience. The key to this is offering both functionality and content that perfectly in line with what your target audience is looking for. It doesn't matter which niche you find yourself in, it's critical that you deliver a strong UI/UX.