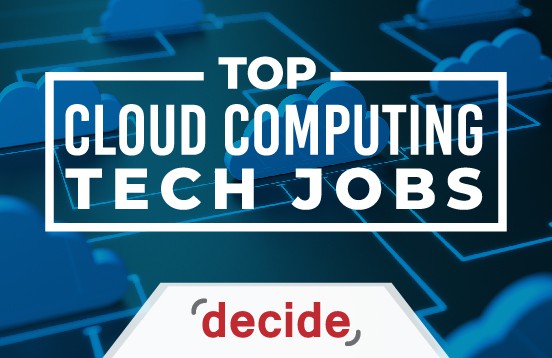 The advent of cloud technology has revolutionized the IT enterprise. It brings along new opportunities for growth in the industry and a steady influx of new jobs in the market. This sounds like great news for those who aim to work for an IT company. However, since the IT industry requires a specialized and streamlined workforce there are some high tier positions that top the rest. Here are the top cloud computing jobs in 2018.
Cloud Architect
The architectural aspect of cloud computing refers to the main components and sub-components that it comprises of. Distinctly, some of these components are a platform, network and cloud-based delivery process. This job requires an IT specialist to supervise a company's cloud computing strategies and deploy a cloud based on its needs. They use pilot designs to deliver a full framework and platform through continuous implementation. Monitoring the cloud, inspecting application architecture and deployment in the cloud's framework is part of their job description.
Cloud Developer
This role in the team is highly important as cloud developers have a responsibility to manage and effectively overlook the process of cloud development. They check the implementation of specific properties and test for usability. Assessing software performance during the deployment process and suggesting improvements after evaluations are key tasks of their job.
Cloud Engineer
This position requires strategic thinking skills to be able to formulate and organize the technical functions that surround the implementation and enhancement of the internal cloud framework. They apply many engineering practices into cloud computing to improve the standards of cloud services. Another important aspect as to their job is to set up a basis for the virtual functions that assist in the functions of cloud implementation. This is because the operations of cloud implementation require immense technical support to improve the virtual infrastructure
Cloud Sales Engineer
Overlooking cloud sales is just a mere description of this position. It requires them to advance outsourced business, which they conduct with professional customers and other enterprises. They make the company's cloud technology seem more appealing to potential clients. They have the responsibility of balancing the client's specifications and requirements with what the company can offer. They have contact with the client and attempt to display the compelling advantages the company can provide that existing competitors cannot. Communication is a huge part of their job as they have to effectively maintain customer relations by offering tech support.
Read More: $500K, Stock Options and No Experience Required: AI Jobs are in Demand >>
Read More: How to Break Into an AI Job >>
Read More: 5 Problems That IoT has to Solve (and will) >>
Read More: 5 Things to Expect About the Internet of Things >>

Decide Consulting is a software and IT Staffing firm based in Houston, TX. Founded by veteran software consultants, Decide has developed proprietary methods for finding problem-solving IT personnel. Our Software products focus on the Environmental Health & Safety (EHS) and Healthcare markets.