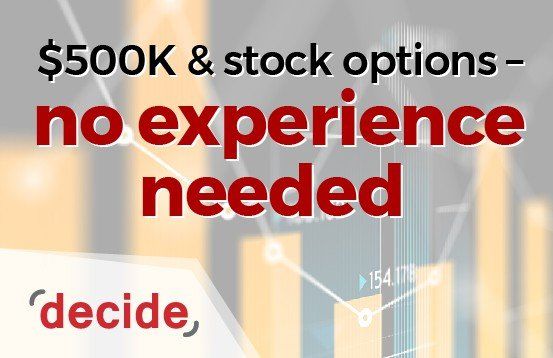 If you think all of the buzz about artificial intelligence is just hype, you might take another look at the potential for this evolving technology. Halim Abbas leads the data science department at Cogna, an AI development company. He agrees that he does hear a lot of wild claims about future AI apps, but this speculation sometimes overshadows the true transformative power of AI. Instead of just thinking about smart androids that you may have seen on TV or in internet videos, you might explore truly evolutionary applications in health, security, transportation, manufacturing, finance, and customer service.
Besides novel startups that may gain a lot of attention, you should know that the largest and most powerful organizations are heavily invested in AI in order to improve efficiency, profits, and safety. Certainly, large tech companies have invested heavily in AI; however, so have companies in many other industries. Of course, this generates plenty of competition to recruit AI professionals.
Salaries for AI Experts
As is common with many other rapidly developing technologies, companies find the job market very competitive. The New York Times recently reported upon newly minted Ph.D. graduates and people with somewhat less education and more on-the-job experience. They frequently enjoy salary offers between $300,000 and $500,000 year. In addition to these lucrative salaries, these AI experts are also often offered company stock and other attractive perks. Even college graduates with a four-year degree and an emphasis on AI studies can expect close to six figures to start and plenty of better opportunities in the future.
Of course, managers and executives with experience leading successful AI projects or experts who have established names for themselves can just about name their own salaries, according to the New York Times. Several of these rare technical or management gems have been offered packages over $10 million. One of the hiring managers at Microsoft jokingly compared recruiting AI professionals to luring top NFL football players, but truly, the joke was not far from the truth.
Read More: 5 Problems That IoT has to Solve (and will) >>
Read More: INFOGRAPHIC – How Big is the Demand for AI Talent? >>
Read More: 5 Ways AI Will Work Its Way Further Into Your Life In 2018 >>
Read More: INFOGRAPHIC – 5 Ways AI Will Work Its Way Further Into Your Life In 2018 >>
What's Driving the Huge Salaries for AI Development?
These are some of the drivers behind the lucrative salaries companies offer to AI professionals:
There are fewer than 10,000 technical or management specialists in AI in the entire world.
Other industries that want to develop AI applications for their businesses have to compete with Silicone Valley tech companies for talent.
Tech giants, such as Facebook, Google, IBM, and Microsoft, have deep pockets, so it's tough for smaller or less profitable companies to compete.
Understanding the way that the neural nets that drive AI applications work requires more intense skills than many other kinds of software development work. At the same time, even software development experts in other fields, like blockchain or mobile apps, are in high demand and considered tough to recruit. If it's tough to recruit top tech talent, it's even harder to attract AI specialists.
The Future of AI in Industry
Just consider transportation as one important example of the future of AI. Uber, Google, and many other companies are hard at work on self-driving cars. Other auto makers are interested in using AI to make cars safer to drive and more likely to avoid accidents, even if those vehicles won't actually drive themselves. Companies that manufacture construction vehicles, like bulldozers and dump trucks, want to introduce more robotic machines that can do unpleasant and dangerous jobs without needing a human in the driver's seat. In the case of construction, the robots won't look so much like people as they will look like the traditional machines they are replacing.
These revolutions can make transportation and building cheaper, safer and more convenient. In addition, healthcare AI systems can read scans and pick up on diseases that even the most most humans might miss. Financial applications can interpret big data, learn from historical information, and offer objective predictions for the future. These examples highlight just a few of the innovative ways that AI should transform the future.
Will the Market for AI Talent Ease Up in the Future?
One problem with producing more AI experts is that companies are even competing with universities for AI experts. A job offer with a salary close to $500,000 has to be attractive to college professors who are unlikely to make more than $200,000 in even the top schools. To alleviate this problem somewhat, large companies like Google have even begun using their professorial talent to hold classes that can help train more AI professionals. Other professors may split their time between colleges and the private sector.
Still, there's no sign that salaries for people with AI skills or education will soften soon. Perhaps that will only happen when the machines get smart enough to program themselves.
https://www.iapa.org.au/resources/article/looking-beyond-the-hype-ai-s-real-potential-as-a-transformative-technology
https://www.fowcommunity.com/blog/future-work/5-industries-being-most-affected-artificial-intelligence
Decide Consulting is a software and IT Staffing firm based in Houston, TX. Founded by veteran software consultants, Decide has developed proprietary methods for finding problem-solving IT personnel. Our Software products focus on the Environmental Health & Safety (EHS) and Healthcare markets.