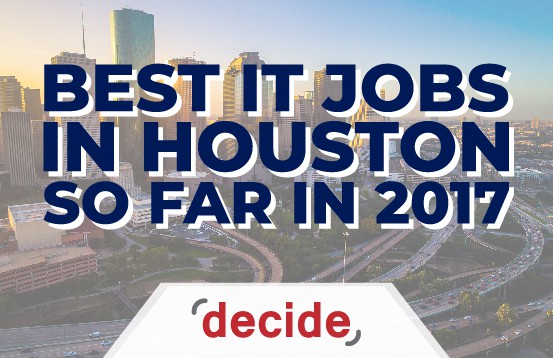 Houston features a dynamic IT market with countless job opportunities for talented and hardworking people. Let's take a look at some of the best information technology jobs available in Houston in 2017:
Front-end Web Designing – Front-end designing is the practice of using CSS3, HTML5, and JavaScript to design a web application or website so that a user can vie
w and interact with the business directly. People who can speak Human and Code are difficult to find. Front-end web designers are responsible for the planning, layout and rendering of a website in a programmer such as Illustrator, Photoshop, Fireworks, etc.
Skills Required
HTML5, CSS3, Photoshop or other editing programs
JavaScript is a must. In addition, candidates must also have some basic understanding of one of the frameworks or libraries, such as JQuery, Bootstrap, React, Angular, etc. Basic knowledge and experience of server-side language are also preferred, for instance,
Ability to create efficient and intuitive front-end pages
Read More: How to Improve your odds of Getting that IT Job Offer >>
Read More: Read This Before You Accept a Counter Offer >>
Read More: How to Know it is Time to Look For a New IT Job >>
Read More: 10 Best IT and Technology Job Search Websites >>
Content Management Development – The Content management system is a web application that is intended to make content writing and delivery easier. Website content is managed by a web content administrator, or a manager who creates and controls digital materials. Content Management deve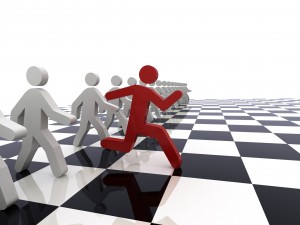 lopers are a spinoff of front-end web developers, and are expected to have the following skills:
Skills Required
Knowledge and experience in WordPress, Drupal, Adobe Experience Manager, Craft.
Basic knowledge and understanding of PHP is always an asset.
Experience in high volume or large or high volume e-commerce
API Developers – Application programming interface or API is a set of protocols, tools, and subroutine definitions for building application software. API development allows developers to build applications that include data from other services and applications. It basically involves writing the back end code that is called from mobile developers or web designers.
Skills Required
Knowledge and experience regarding JavaScript, Oracle
Complete grasp and experience in C#, SQL server, and oWASP
Must be proficient in offering web services

Decide Consulting is a software and IT Staffing firm based in Houston, TX. Founded by veteran software consultants, Decide has developed proprietary methods for finding problem-solving IT personnel. Our Software products focus on the Environmental Health & Safety (EHS) and Healthcare markets.