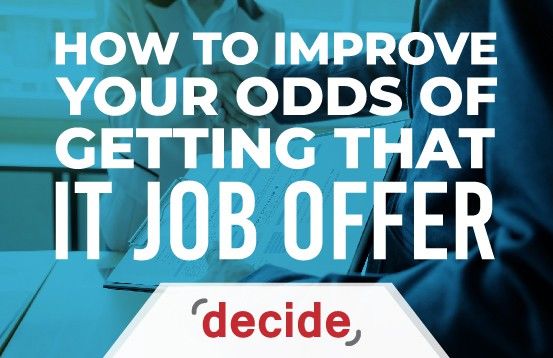 So, you have given the interview, and you believe you have done a great job. But do you think you could raise your chances of getting that job offer even higher by doing something as simple as writing a thank you note? Also called the thank you letter, it is an incredibly genius way of reminding your employers about you and increasing the odds of getting hired. If you have just given an interview, it is time you start writing a thank you note. Here are the tips to help you write a convincing one.
Top Tips to Write the Best Thank You Letter after an IT Job Interview
The first and foremost is to write your thank you letter as soon as possible. The longer you wait, the less effective it becomes.
Address the person who interviewed you, or you can send separate thank you letters if multiple people interviewed you. Do not go with generic salutations.
It is best to use "thank you" in your subject line followed by the title of the position for which you are in consideration.
It is best that you find something to mention in your letter that you liked during your interview. Pick something that you "actually" liked. Do not praise the interviewer just for the sake of it. You know flattering will go against you.
Do not forget to mention how interested you are in the position you had applied for and how your qualifications and experiences are perfect for the job.
Address any particular points during the interview that you think you had not explained well. Clarify any misunderstandings that you were not able to during the interview. Do not prolong your explanations. Keep them short and relevant.
Keep the overall length of the letter short. The letter should end before the reader starts losing interest.
Write in natural and semi-formal tone. Don't go all too formal with your tone and language when you know you talked to the interviewers during the interview, and your tone was not that formal at that time.
Never send a thank you letter or any formal communication document without proofreading it multiple times.
Remember to thank the readers before closing your letter.
Read More: 4 Ideas To Help Your IT Career >>
Read More: How To Get a Better Tech Job >>
Read More: Develop Soft Skills to Further Your Tech Career >>
Read More: If You Work in IT – Things You Do NOT Have to Worry About >>
Decide Consulting is a software and IT Staffing firm based in Houston, TX. Founded by veteran software consultants, Decide has developed proprietary methods for finding problem-solving IT personnel. Our Software products focus on the Environmental Health & Safety (EHS) and Healthcare markets.