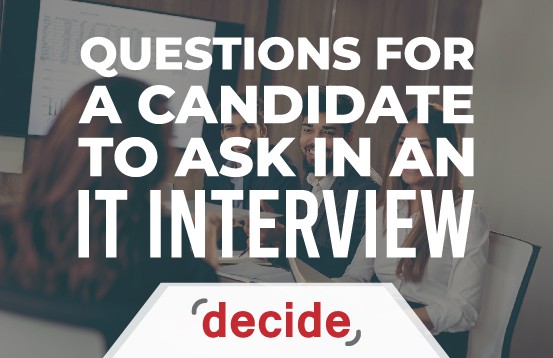 One of the misconceptions in the minds of IT interview candidates is that an interview is just for them to answer questions. A candidate can also ask relevant and useful questions in the interview too. While an interviewer tries to find out your suitability for the job, there is nothing wrong for you as a candidate to know if the new company will be a good fit for you or not. So, what are the questions that you can ask as a candidate in an IT Interview? Here are some good questions to ask in an interview.
Why Is The Position Important?
It's like the interviewer asking you, "Why do you think you are fit for this position?" What you want to know here from the interviewer is what they are trying to get from their candidate. Are they only looking for someone to fill the position or do they want some value from their hired employee?
How Did The Company Arrive At The Current Technology Set?
If they know why they are using certain technology, they can make the most of you. If the company is not too sure why they use certain technology and the scope of it, you might have to prepare your mind to be in the leading position and create awareness of that technology while practically making use of it.
Read More: Ace that IT Interview Part 2 >>
Read More: Ace that IT Interview Part 1 >>
Read More: 10 Things to do to Prepare for an IT job Interview >>
Read More: 5 things Never to do in an IT Job Interview >>
How Is IT Viewed In The Organization?
This question is important to know how IT department is valued in the company because only when they are valued can they expect growth and satisfactory compensations. You also want to know that you are going to become a valuable part of an organization and that your work at the company will add to your resume.
What Is The Technology Plan For The Next 2 To 5 Years?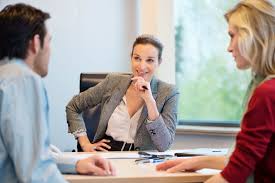 Once again, this question will reveal to you the importance that the organization gives to its IT department. After listening to the answer, you can also figure out what your position will be at the organization in the coming years.
How Long Have IT People Been There?
The answer to this question will help you mentally prepare for your true role as an IT professional. At an organization with a new IT department, you have to set things up and lay the foundation of an IT department that becomes an indispensable part of the organization.
Are There Opportunities For Training On New Technology?
If you understand the technology world, you realize that technologies and standards are evolving fast. The only way to stay up-to-date with changing technologies is when your employer allows you to receive the required training as part of the job.
If you don't get satisfactory answers to any of these questions, you might want to think deep before you quit your current job. Never feel shy about pulling out questions to ask in an interview.
Decide Consulting is a software and IT Staffing firm based in Houston, TX. Founded by veteran software consultants, Decide has developed proprietary methods for finding problem-solving IT personnel. Our Software products focus on the Environmental Health & Safety (EHS) and Healthcare markets.