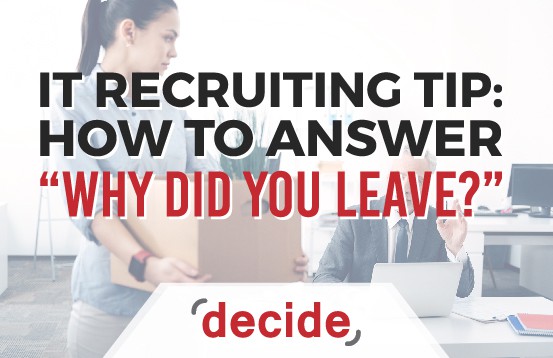 One of the most difficult questions to answer in an interview is, "Why did you leave?" It also wins the prize for being the question with most fake, fabricated and scripted answers. Of course, the motive behind an interview is not only to know about your skills but also about your personality. If you are someone who can't perform as part of a team, you are not a suitable candidate for most employers. So, how can you answer when you have to tell why you left your previous job? Here are some tips to help you answer "why did you leave?"
Do Not Bad Mouth
One of the things you must avoid while answering the question is bad mouthing. You don't want to say bad things about your past employer or the boss in specific. You don't want to send the impression that you are a person who keeps grudges in his/her heart. Even more important is not to send an impression that you can quit a job for little things. Furthermore, when you say bad things about your past employer, the interviewer expects the same behavior from you for him/her or their company.
Tell the Truth
You want to avoid giving wrong or fake answers as much as possible. In fact, do not give any fake and fabricated answers even if it was your fault that made you quit the job. Maybe you did not quit the job, and instead, you got fired. The idea here is to turn your experience into something positive. Tell your interviewer that it was your fault but for the positive, as you have learned a lot of things since your past bad experience. Keep in mind that giving a fake answer to this particular question will make interviewer probe deeper to know the truth.
You will end up telling more lies.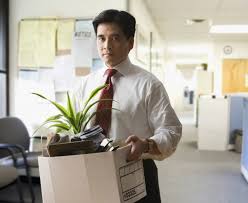 Practice Your Answer
While it is highly appreciated that you speak the truth when asked why you left your previous job, it does not mean you should not practice the answ
er. You do want to tell the truth, but you also want to scrub your answers to remove their pointy edges. Replace the harsh words in your answers to more euphemistic ones to not sound arrogant and over-confident. Practice the answer with your friends, get their feedback and improve as much as you can before you go for the interview.
These tips should help you answer the question more naturally and effectively, but the most useful advice for you is to avoid quitting your jobs for little things and on a bad note.
Decide Consulting is a software and IT Staffing firm based in Houston, TX. Founded by veteran software consultants, Decide has developed proprietary methods for finding problem-solving IT personnel. Our Software products focus on the Environmental Health & Safety (EHS) and Healthcare markets.