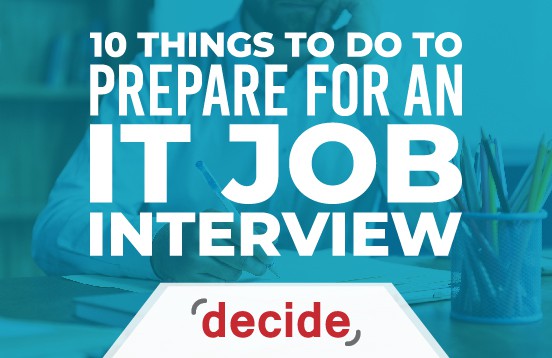 As businesses continue to invest in IT, the demand for IT experts has increased over the years. This is why IT recruiting has become a bit more complex than how it used to be only a few years ago. Companies expect the candidates to be well versed with not only the basics of IT but also with a wide variety of complexities. If you want to get a decent IT-related job and have an interview, you must make sure you do not make any stupid mistakes. Moreover, you must try to give your best as the competition has become tougher than ever. Here are 10 tips you should definitely follow to prepare for an IT interview:
1. Do Your Research
Interviewers usually ask candidates about what they think of the company so it is important that you go in fully prepared. You must be able to tell the interviewers why you have applied for a job at their company and why not at any other company.
2. Arrive On Time
You must make sure you arrive for the interview at least 10 minutes early as this shows how punctual you can be.
3. Do Some Homework
You do not want to be blank when the interviewer asks you about the job you have applied for. You must know all the credentials and requirements of the job and should confidently explain them why you are perfect for it.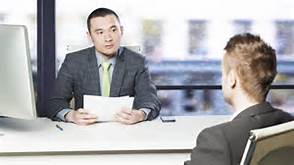 4. Behave Professionally
Maintain eye contact with the interviewer and confidently answer all the questions. Your body posture also plays an important role so it is important that you sit upright the whole time.
5. Be Honest
IT interviews involve questions that you cannot be avoid or manipulate the answers to. If you do not know the right answer to a question, do not come up with something you are not sure of.
6. Show Respect to the Interviewers
The people who will be interviewing you are likely to be much more experienced than you. Therefore, you must show respect during the interview.
Read More: Ace that IT Interview Part 1 >>
Read More: Ace that IT Interview Part 2 >>
Read More: IT Recruiting Tip: How to Answer "Why Did You Leave?" >>
Read More: Ask These 7 Questions in an Interview to Make the Company Want to Hire You >>
7. Talk About Different Issues and Topics
As an IT specialist, you must have vast knowledge about many IT related things. The more distinct topics you talk about, the better it is for you.
8. Choose a Proper Attire
A clean and properly ironed suit is mandatory for a job interview. This shows how up-to-date, organized and presentable you are. This would allow the company to send you to deal with different clients if it hires you.
9. Focus More on Your Friendly Side
From the moment you enter the interview room until the moment you leave, make sure you maintain a friendly and positive attitude.
10. Bring Extra Resumes and Other Necessary Documents
There is a chance the interviewers might ask you for another set of documents or another copy of your resume. You must make sure you take a folder with you to the interview.

Decide Consulting is a software and IT Staffing firm based in Houston, TX. Founded by veteran software consultants, Decide has developed proprietary methods for finding problem-solving IT personnel. Our Software products focus on the Environmental Health & Safety (EHS) and Healthcare markets.