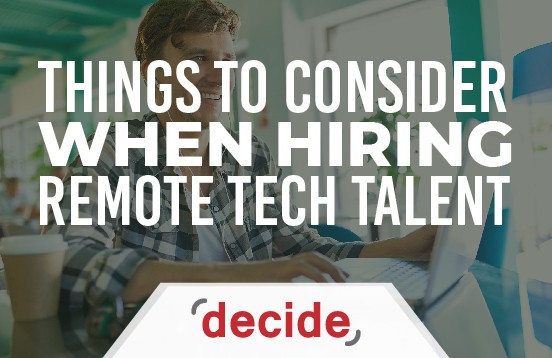 There is no longer any need for employees to spend 1 or more hours of their work day just to get ready for and commute to and from their office. Thanks to the technological advances, they can slip out of their beds and begin working in pajamas. This makes workers more productive and happier and also allows employers the luxury to hire from a broader and more talented pool.
It also helps in cutting down costs because you don't have to pay for extra office space and supplies that you have to provide to all employees. Hiring remote IT talent usually reduces an employer's ability to monitor their staff to make sure they are achieving their production targets, but this may actually end up increasing the productivity of their staff instead of diminishing it. Here is a brief primer on hiring remote IT talent to assist you in ensuring your first hires are successful. Consider these things when hiring remote IT staff:
Need for Remote IT Talent
First, carefully examine your current IT staffing requirements. Is there room for delegating tasks in a different manner? Is there any possibility of minimizing the work needed on specific items, rebalancing your workload or striking off an item on your lengthy to-do list? Do it if that is the case. Enhance your efficiency so you can work closely with a remote IT worker.
Focus Your Research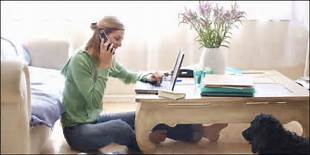 Remote IT workers can be easily found on websites like Guru or Elance, but to precisely find top-notch IT talent, you will have to focus on outlets that are more specialized. Your staffing associate can lend you help in locating the best avenues to release job postings and look for the most competent talent.
Assess the Whole Candidate
If you closely examine bids from remote IT workers on jobs, you will notice a striking difference in bids between workers based in the US and those from other countries. Do not leap on the lowest bid bandwagon.  Rather, carefully consider the entire skill set of different candidates.  Also, keep in mind the convenience of matters like compatibility in time zones. Few things can be more annoying than waiting for an urgent response from a remote IT worker when it is 3 PM in your neighborhood and 3 AM in theirs.
Expect Communication to Take Longer
This may sound counter-intuitive as the internet-based inherent nature of remote IT work can make it seem like your remote IT hire would respond instantly to urgent matters. However, the truth is that remote IT workers tend to juggle multiple clients or manage businesses just like you do. So, plan communication into your daily or weekly schedule. To promote information exchanges, plan your daily or weekly updates and clarify that these are an important element of the job.
Decide Consulting is a software and IT Staffing firm based in Houston, TX. Founded by veteran software consultants, Decide has developed proprietary methods for finding problem-solving IT personnel. Our Software products focus on the Environmental Health & Safety (EHS) and Healthcare markets.