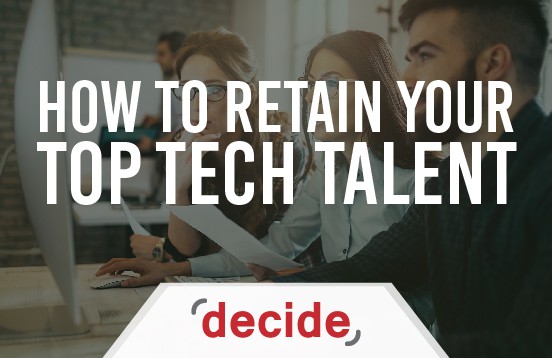 Although finding top-quality IT employees can be difficult feat on its own, retaining these tech nerds once they are in the fold may prove to be even more difficult. The unemployment rate in the IT industry is astonishingly low, especially in specialty disciplines like data and cloud computing, mobile app development, and digital and web designing. Losing team members can be challenging, but losing top-notch IT talent can cause some major setbacks. If you have good people in your IT department, you want to hold onto them. Other companies are proactively looking for them. It makes a lot of sense to retain your top technical and IT talent.
A recent study by a famous staffing firm Robert Half Technology indicated that there is major disconnect between how happy or satisfied top company leadership thinks their tech employees are and those their actual level of satisfaction. This is a major red flag in the faces of even some of the most top IT firms. The main reasons why tech employees are looking to make a transition into a new job are lack of new challenges and opportunities for career advancement, the research revealed. Below we discuss some of the ways in which IT companies can hold on to their top IT talent.
Read More: Tips to Help You Attract and Retain Tech Talent >>
Read More: INFOGRAPHIC -Tips to Help You Attract and Retain Tech Talent >>
Read More: 5 questions to Identity a Software Team Player >>
Read More: Online Salary Analysis Tool >>
If They are the Best, Let Them Know
Please don't make the mistake of leaving anything to chance. Acknowledging your top IT employees' contributions and giving them due recognition for their overall value and exceptional performance can be extremely beneficial.
Figure out how each and every key member of your IT team prefers to be recognized. Then give them what matters to them. Some may like a personal thank you note when a long-term project ends successfully, while others crave the recognition that is associated with an industry award or a more public recognition.
Usually top IT performers feel a strong desire to advance and feel challenged; this is inherent in the nature of their jobs. Your top talent is less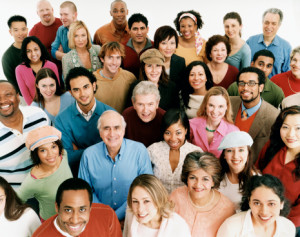 likely to look for other avenues if they know they can achieve everything in your firm. A detailed and well thought out long-term plan that offers training and career development in their areas of interest will get the job done.
Be Proactive
Don't wait for your most talented IT employees to ask for a salary hike. Ensure their salary is competitive and in line with the market norms. Even if you are paying competitive salaries, contemplate offering a salary bump or an unexpected bonus for exemplary work.  You can also ask key members of your tech team what perks they want, like flexible hours, health plans and paid time off. Make sure to deliver these on a timely basis.

Decide Consulting is a software and IT Staffing firm based in Houston, TX. Founded by veteran software consultants, Decide has developed proprietary methods for finding problem-solving IT personnel. Our Software products focus on the Environmental Health & Safety (EHS) and Healthcare markets.