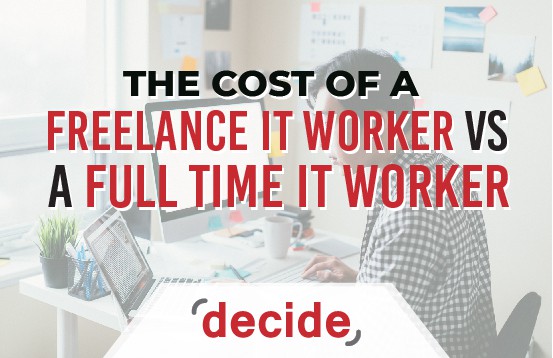 What is the real cost of a full-time employee compared to a freelance contractor for IT work? There is more to consider besides the employee's salary vs the rate of the contractor. We have heard the question for years. The answers have changed over time.
Finding and hiring the right full-time employee is crucial to a company. Company culture is important. It adds value. If you are truly trying to build something that lasts, you must have a core team of full-time employees. Even so, hiring freelancers is an important and essential tool for the growth and long-term health of your business. High value companies find the right mix of full-time employees and freelancers.  This combination gives your company a cost-effective solution and is a logical approach for the company's long-term growth and value.
Let's first examine what the workforce now expects from a full time employer:
PTO – 2- 4 weeks (calling it vacation and sick days are a thing of the past)
401K with matching
Time for Training
Training / CLE training expenses
Health / Dental / Life / STD / LTD Insurance
The Lagniappe (a little something extra) – especially with the millennial workforce, they want be in a culture that is part of something bigger. Whether this is food around the office, community programs, time off for volunteering…, these all have an expense to the employer.
Read More: Case Study Software Company >>
Read More: Questions An IT Freelancer Should Ask A Company >>
Read More: When You Find Out One Of Your IT Employees is Looking For A Job >>
Read More: Online Salary Analysis Tool >>
Let's not forget the behind the scenes items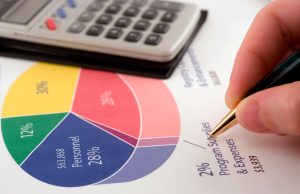 Payroll taxes
Medicare Taxes
Social Security
Workers Comp Insurance
Unemployment Insurance
Recruiting fees – internal or external
HR cost – the more people you have, the more HR resources you need
At a minimum, these expense run 30% of an employee's salary.  It can easily be 1.5x an employee's salary.
No business should ever be fully staffed by freelancers. That would make no sense. What investor would want to ever buy that company?
Likewise, no business should ever be fully staffed by full-time employees. There are always positions, especially in IT, that are temporary in nature and best done by specialists outside the company.
We know of a company that hired multiple developers based on their Xamarin coding skills. Xamarin was only started in 2011, six years ago. Don't get us wrong, we love Xamarin and think it is a wonderful platform. No one at the company in question had even heard of Xamarin 18 months earlier. Are they going to be looking at another platform in 24 months? Did they just commit to training the current developers they just hired in 24 months and working with them as they get on-the-job training in whatever next platform they need?
Bottom Line – if you are looking for specific current IT skills, leverage the freelance community.
High quality talent comes at a price. In the IT world, that talent can be expensive whether going full-time or freelance. The mistake many companies make is not thinking through all the costs. There are a lot of factors to consider when hiring someone. IT freelancers are not the answer to every role. Hiring high quality IT freelancers can be the economical way on many roles.