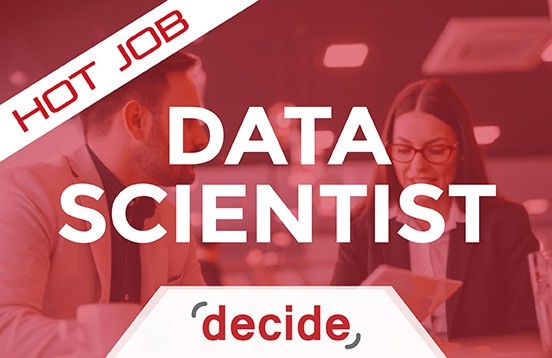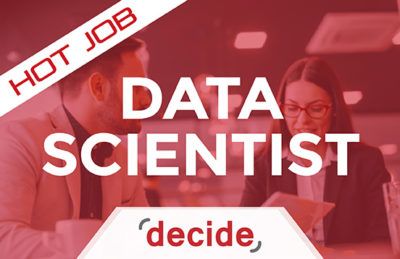 Data is exploding. It is everywhere. Our smart-phones, browsing histories, computer programs, business operations – everything is stored as data. And, with the upcoming 5G technology, IoT devices, and countless apps, our phones will soon be rivaling the speed and efficiency of a broadband connection. With burgeoning data all around us, our world certainly needs more and more data scientists to make sense of all this information.
If you're currently walking with a technical degree in Math or Science, you have a pretty good chance at the profession. Some of the biggest companies that hire qualified data scientists include Schlumberger, Chevron, Hewlett Packard Enterprise, Accenture, Halliburton, and ConocoPhillips.
The role of a data scientist will typically vary from industry to industry; however, there are a core set of competencies that are common across enterprises. Here is a detailed, incisive guide on the latest job description, skills, and industry scope of becoming a data scientist.
Who Is a Data Scientist? – Background
The term "Data scientist" may sound cryptic, but simply put, it's someone who interprets data and gives it some meaning or value. For this reason, a data scientist aims to acquire information from various databases to make sense of how a current business operates. With this technical information, he/she can then construct automated AI tools to speed up business performance.
Naturally, to become a data scientist, one must be well-acquainted with different types of databases. Oracle and SQL are two cloud-based database services that should be under your expertise. The main task of a data scientist is to understand programming to use it for data access pieces.
A data scientist should be able to draft complex queries in SQL to extract, add, or delete different data. This programming aids in analytical functioning and revising database structures. SQL and Oracle are especially designed to access and work with data. You should also get familiar with the newer NoSQL dbs. Being well versed in these databases will boost your data science resume.
What You Will Do
Owing to the nature of the profession, a data scientist is part-engineer and part-scientist who also possesses hacking skills. The main task of a data scientist is to interpret and analyze colossal amounts of raw information that typically includes algorithms, graphs, numbers, and crowds of data that can't be discernible on its own.
This is why data science is a highly lucrative profession because it requires technical skills to extract meaning from data. Companies want data scientists to identify patterns in order to construct big data products and enhance their existing services. These products then help large businesses gain profound insights into the best strategies for successful products/services.
Since most of the data are complex algorithms and machine-learning, analyzing them requires math and statistics. And, along with that, a data scientist needs to be extremely quick in critical thinking and equipped with sharp research skills.
Think of it this way— instead of hiring different people for mathematics, research, machine learning, and using algorithms, a data scientist can be hired to do all these tasks. The expert must intermediate between all these tasks and submit meaningful data to create profitable business solutions. Sounds interesting? Let's have a look at the core set of skills required to excel in data science.
Core Skills
A data science resume should ideally contain experience in analytical and statistical tools, research skills, and program learning. The following core skills are a good blend of technical expertise and a knack for problem-solving.
1. Coding
Data science is all about discerning algorithms, and knowing how to code is imperative. Coding is the primary skill that allows data scientists to handle programming tasks. There are different programming languages that are used for computational tasks; however, recent trends are inclined towards Python.
Companies also prefer R, along with Java, C++, Octave, and Scala; however, Python takes the lead. Coding basically covers all the programming skills needed to analyze data. The top-notch data scientists have exceptional computational and statistical skills. Through coding, they can work with unstructured data and cloud computing.
Celeste Fralick, a well-known data scientist at McAfee, acknowledges that data scientists should know how to code in different languages as that is the most important skill for this profession. Although hiring a developer is a quicker way to achieve that, a data scientist who also knows coding can be extremely valuable for a company.
2. Math and Statistics
In addition to coding, knowing how to work linear algebra, calculus, and statistical tools to cluster up large amounts of data is a mandatory skill. Companies that base their entire products and service on big data solutions require experts that also predict and analyze this data. Even the slightest improvements in algorithm optimization and future predictions of the company through data analysis can become a profitable venture.
Usually, when you are interviewed, the employer will test your mathematical skills through calculus or algebra. While you might question why you need to revise advanced math for a data scientist job when there are ready-made languages like Java and Python, a data scientist must be well-versed in mathematical concepts to be able to build their own implementations.
Our statistical skills will come in handy because you'll have to cluster data, form decision trees, and complex forests to link different values. Statistical models like optimization and regression are highly important when you must evaluate data in chunks.
3. Machine Learning
If you're wondering how much programming is required in data science, machine learning can give you a fair idea. Data-driven companies like Uber and Google Maps require machine-learning expertise because they're dealing with huge amounts of demographics and incoming data.
Methods like random forests and k-nearest neighbors are extremely important to understand so that you know exactly when to use each technique. While a programming language like Python will greatly facilitate you in this regard, knowing which machine-learning method is time-appropriate is the skill you need.
4. Effective Presentation and Communication Skills
Of course, when you have immense data in front of you and spend hours on decoding it, the task to present it in front of board members is upon you too. This is why you should be well-versed with visualization tools like Tableau, ggplot and matplotlib.
Knowing how to effectively communicate your data and visualize it in a comprehensive way is an extremely important trait that can go a long way.
5. Data Intuition
As much as you need the technical forte, you also must be intuitive about your decisions as a data problem solver. When you're confronted with big decisions like launching a data-driven product or testing a big data solution, how will you deal with the risks involved? Will you have a special group of engineers that you can consult and product managers to help you with future forecasts? Your intuitive skills to deal with the situation at hand will also determine whether you get the job or not.
Education
The good thing about becoming a data scientist is that all you really need is a knack for problem-solving. Most of the topnotch data scientists enter the job market with a Master's degree in Computer Science. Spending your Bachelor's doing a technical degree can give you a depth of understanding required for Data Science.
The most common degrees are in Statistics, Mathematics, Engineering, and Computer Science, while some data scientists are also from a Physical Sciences and Social Sciences background. However, a bachelor's degree is not enough to acquire the necessary skills. You will be needing a Master's and in some cases, a PhD in Computers.
Why Should You Take Up This Job?
Data scientists are one of the most highly paid candidates for 2019. The scope of this profession is huge and can easily land you a six-figure job. Data is going to grow exponentially in the coming years, and big companies will specifically look for capable data scientists to derive business solutions.
Even now, there is way more data than data scientists to interpret it. The expansion of IoT services and social media is going to make this profession big very soon. We are living in the age of "Data explosion" and it isn't going to slow down any soon.
While we have only seen the tip of the iceberg, the coming 20 years are going to witness the best years of data science. A data scientist will soon become the most coveted candidate for almost every company and industry. Moreover, the nature of the work is highly engaging, intuitive, and fun.
Data Scientist Pay
Nationwide
Texas
Low
M ed
High
Low
M ed
High
Data Architect
$111,583
$131,917
$186,819
$119,394
$141,152
$199,896
Data Scientist
$102,178
$121,496
$171,314
$109,331
$130,000
$183,306
Houston Companies with the Most Data Scientist / Data Architects
Schlumberger
ExxonMobil
Chevron
Hewlett Packard Enterprise
Texas Children's Hospital
Halliburton
ConocoPhillips
Accenture
Anadarko
Other Data Scientist Statistics:
There are 1097 Data Scientist / Data Architects in Houston
204 have Agile Experience
445 were educated in Texas
908 were educated in the US
628 have post graduate degrees
153 are job hoppers
308 are or have been contractors
Read More: What Do Big Data Scientist Do? >>
Read More: The Rise of Data Analytics Degrees >>
Read More: Why Big Data Needs to Revolutionize Healthcare >>
Read More: 6 Best Reasons for New Grads to Get a Career in IT >>

Are you finding it harder to locate the good technical and IT talent? Many companies find them selves in the same situation. There are some better ways to locate and attract the right it and technical people to your company. Contact us to learn more.