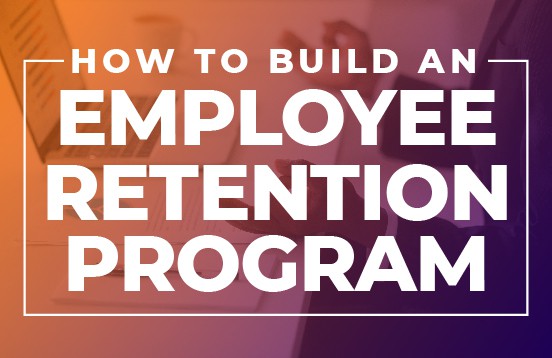 Retaining employees and keeping then satisfied, is an important part of every organization's HR function. Technology organizations need to keep employees interested and give them the perks and benefits that keep them around. With so much emphasis on retaining employees, managers end up making some mistakes that they later start regretting. To assist them with this process, we have made a list of tips and steps that they can follow to build up their retention program. This article focuses on how to build a better employee retention program.
Every company wants to retain their employees. By following the methods we have mentioned below, they can do so without any major hassle involved.
Have a Good Orientation
The first step to retaining your employees is to welcome them to your organization in a becoming manner. The orientation meeting is perhaps the first point of contact between you and your new employee; hence, it is up to you to make it amazing. If you're unable to make that point of contact amazing, you may end up losing out on an opportunity.
Now, you need to strike the right balance in your orientation. You don't want to make the orientation overwhelming for all new employees. They may end up losing attention midway and may not be interested in what you're presenting. Keep the orientation short and interesting. Give them a souvenir or something to remember the event and store memories related to the event.
You can also gamify your orientation event and make it an even interesting experience. There are numerous steps in place within organizations to make the orientation process a memorable experience for all new employees.
Read More: What to Do When You Have Two Strong Tech Candidates >>
Read More: What a 3.8% Unemployment Rate Means to Tech Talent >>
Read More: What is Your Company's Recruiting Strategy for IT Talent? >>
Read More: Tips from IT Recruiters: How to Hire Top IT Talent >>
Pay People what they are worth
The best way to retain your employees is to pay them what they are worth. Because, if you don't pay them what they are worthy of, someone else would. The money that an employee gets to take home at the end of every month, through a paycheck, is what defines their motivation and feelings towards any organization. If your organization isn't able to pay well, your worker will probably leave the organization and move somewhere else.
Every member plays a certain role that has its value in money. If you think that an employee is underpaid, have a meeting with them and assure them of a desirable pay rise in the next appraisals. Don't leave any employee hanging.
Find a Perk
Where money cannot do the job, perks come to the rescue. Fringe benefits are extremely important in helping organizations motivate employees. Since perks and benefits play such an important role, it is up to the management to find out the one perk that will help motivate and retain an employee. A typical management can choose between cars, a vacation, a paid family trip, paid medical expenses and many other fringe benefits to ensure that the employee remains happy and satisfied. Employees that are happy with how their workplace is treating them would eventually do a better job than others.
Recognize People Publicly
Everyone is putting in their own effort to ensure that the workplace they work in continues to thrive. No one wants to work in a setting where their efforts are not recognized and their hard work not appreciated. As an employer, the most you can do to compliment the efforts of an employee is to publicly appreciate them and recognize their efforts. An employee that works hard in their job and does what is required of them should be given the appreciation and the recognition they need.
Social needs play an important part in every person's life, according to Maslow's hierarchy, and the HR department can help employees in achieving these social needs by appreciating the work they are doing on a public level. Not only this, but there should be positive feedback given to all employees. Even if there is a negative feedback to give, managers should follow the sandwich method. This method suggests that you should give negative feedback through the use of positive feedback. Make negative feedback sound more like a suggestion, than criticism.
Work-Life Balance
Work-life balance is extremely important for every individual working in your organization. Employees have a work-life balance to maintain, and the responsibility to ensure this work life balance falls on the shoulders of the manager. If workers are made to sit inside the office for extended hours, they would start thinking of moving somewhere else, where their work-life balance is appreciated. It is best for you to identify their needs and work on them accordingly.

Train People
Training goes a long way in helping employees realize how much an organization is willing to spend on them. An organization that is training its employees on a regular basis is showing potential in investing in its employees. By training all employees, an organization gives the message that they are looking into the future for all employees, and envision these employees as part of the mix during the future.
When it comes to training, you can follow continuous and regular training methods, since they are best for all employees. Employees tend to benefit from continuous training, more than they do from one-off training sessions. Employees aren't able to retain the lessons they learn from one-off training, which is why continuous training methods are well-received.
Mentorship Program
Mentorship programs help mentor the skills and personality of all employees. They look towards helping employees achieve perfection in their work ethic. Mentorship programs help set a culture of unprecedented learning and promote job satisfaction. These programs help retain employees and keep them intact for longer.
What can be done better?
The best way to retain an employee is to make them feel that their opinion is being respected. As an employer, you can always ask for suggestions from your employees. Let them tell you how things can improve and what can be done better. Once you know what they want, try implementing the changes and move forward with it.
Are you finding it harder to locate the good technical and IT talent? Many companies find them selves in the same situation. There are some better ways to locate and attract the right it and technical people to your company. Contact us to learn more.