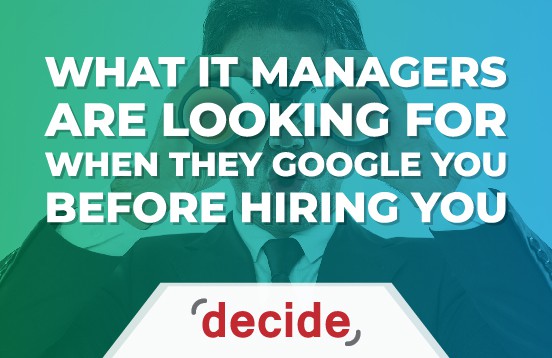 With the increased influx of new recruits in the IT job market, it's no news that prospect employees go through levels of scrutiny and background checking. IT graduates should be wary of their digital footprint as this is a reflection of their values and can provide employers an insight into who they're hiring. This is why job seekers should manage their online reputation by exuding some well-sought qualities. There are some certain characteristics that they try to validate by monitoring your online existence.
That You're Professional
Employees that follow professional guidelines in and outside the office are valuable to employers. This is especially true when being considered to work for a well-known employer, 'spilling the beans' online about what goes on in the office raises a red flag. Complaining about a former job or badmouthing a previous employer is frowned upon as it portrays an immature attitude towards work ethics as well.
That You'll Fit In
Usually, a display of strong communication skills is seen as the signal that you'd be a good fit in the company. They look to see if the content of your online 'posts' is in line with the company's intelligence requirements. Most employers check to see if your online activity portrays certain characteristics that fall in line with the information you give in your resume. They'll want to assess if you'd do well in a corporate environment by looking at the vocabulary and use of grammar. If being well informed is an important skill for the job, they'll see if you're up to date and aware about current affairs.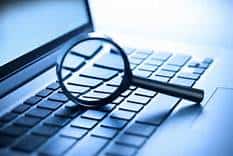 Read More: INFOGRAPHIC – Tips to Find Tech Talent on Social Media >>
Read More: 10 Best IT and Technology Job Search Websites >>
Read More: IT And Technology Roles We Place >>
Read More: Online Salary Analysis Tool >>
That You're A Good Person
This doesn't just mean not having a criminal record, but also being a good citizen. Getting into 'wars' with other people in the comment section and the use of foul language can be a matter of concern to some employers. Records of having done some form of community service can leave a positive impact on most employers.
That You're Responsible
Spontaneously posting videos that show you are partying and drinking lots of alcohol can give employers a sign that you're irresponsible. Nonsensical tweets or feeds with late-night time stamps can indicate that you have an irregular routine and schedule. Making politically extreme comments online is looked upon as irresponsible and intolerant. The creative use of social media is often seen as a positive factor by employers. This includes spreading awareness about cultural and intellectual issues.

Decide Consulting is a software and IT Staffing firm based in Houston, TX. Founded by veteran software consultants, Decide has developed proprietary methods for finding problem-solving IT personnel. Our Software products focus on the Environmental Health & Safety (EHS) and Healthcare markets.