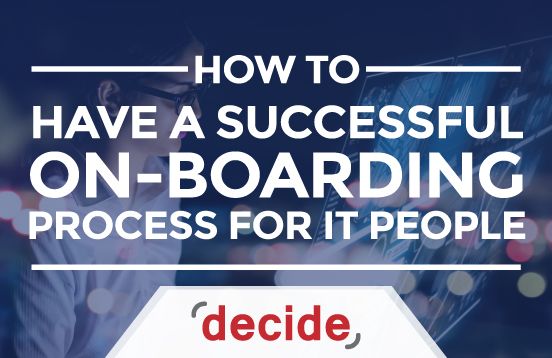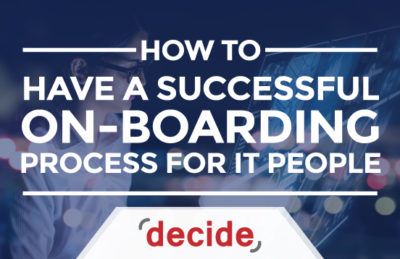 According to recent statistics, the unemployment rate for IT and technology workers has been hovering around 2%. IT and tech companies have to do everything in their capacity to keep the people they have. The need for data scientists, .NET developers, and security analysts is growing exponentially. IT careers are the most flourishing and lucrative professions in 2019, and they're only going to get better in the coming years.
IT and technology professionals are highly sought after because it's very hard to replace them. Let's take software engineers as an example. Their daily tasks include designing and testing software and web applications, researching and writing new software programs, along with a range of highly specialized tasks. Senior-level IT professionals usually need a good amount of experience under their belt. All of this is hard to replicate or even replace.
Therefore, companies always find it cheaper to keep their existing employees and give them vigorous training. Being an incredibly important part of the team, they should also be made to feel like it. As a tech company, a system to keep your team happy should be put in place before you even hire them. For this reason, having a great onboarding process will allow you to retain and benefit from the best technical talent in the business.
However, onboarding is easier said than done. You will have to conduct extensive planning for each day and decide how to acclimatize your team to the new technologies. You need to plan out your strategy before your employee's first day. Here is a thoughtful day-by-day plan guide and tips for successful onboarding.
Planning Before Day 1
Before you welcome your employees, make sure that your company has pre-set some good plans to kick-start the onboarding session with a bang. When you finally begin the process, here are some things that you should keep in mind.
As a business leader, you should make sure that the existing coworkers know who the newcomer is. They should be familiar with his/her expertise, credentials, and experience. Therefore, always begin onboarding process with an ice-breaking session. In a work environment, it really helps melt things down.
Your next step is to make sure the employee is provided with the right equipment. Let them know what to expect from the team. Explain to them the different roles of each team member and how scrum meetings are scheduled. For effective onboarding, both the team members and the new employee should know enough about each other.
When everything is planned nicely, your team members will feel more inclined and willing to learn about new technologies.
The next thing you need to ensure is access. Whether they're a developer, a data scientist, or a security analyst, they should have access to the source code. Not letting them on the source codes and the password keys in the first session will create a hesitance later on.
Your new team member shouldn't be looking for log-in details. You should provide them beforehand; otherwise, it would disrupt the workflow of the other team members. Give him/her access to Git Hub or TFS or where ever the source code is. If they are developers, getting that first compile is extremely important.
You will eventually have to make certain references inside of Visual Studio or whatever IDE you're using currently. If you're hiring a network person, make sure that they have full-fledged access to the data center, and all the appropriate products and software utilities.
Accustom them to the inventory of systems. Every IT shop has multiple networks or applications involved. Facilitate the new worker with this updated information about the field operation system before they go around the workplace figuring it out themselves. Briefing all your team members about the new interface will boost their confidence.
The more effort you bring to the table to make them feel welcomed and knowledgeable, the more assured and motivated they will feel at your company.
Read More: Infographic – How to Know if a Corporate Culture is Right for You >>
Read More: 7 Secrets to Managing and Hiring Gen Z >>
Read More: 10 Things to Keep in Mind with Your IT Resume >>
Read More: Top Qualities of an Effective IT Leader >>
First Day Activities
Now, that you're through the first day, let's move on to your employee's first day, and how you should lay it out. First off, make sure someone is there to greet and show them around the office. A nice ice-breaking introduction with the entire team or the specific department will definitely warm things up.
A first-day tour is an absolute must. If your company has a campus with a cafe and fitness centre, give them a tour of all the amenities. Even if the building is small, every company has some good places to show.
Make them feel a part of the bigger team. If they will be working with senior-level management, they should know each one of them. If they're responsible for financial reports, they should know who to report to. If they're using a new software, they should be well-acquainted with who is selling the software they're writing the code for.
Allow them to meet the biggest team so they can feel part of the whole company and the holistic culture. The first day is usually the best time to brief the newcomer about all the technical procedures and policies. Communicate and go over each one of them effectively, and if need be, schedule a meeting with the HR and the technical management for better understanding.
Day Two and Moving Forward
You can ask different departments working in conjunction with the new hire to check up on them once in a while. Ask them if there's anything they wish to know and can help the new employees with. When you make the new team member feel like they're part of the company's tribe, it'll be hard for them to leave. By establishing a culture of open communication, they will feel more relaxed and attuned with the new environment.
Onboarding Follow-Up
After they've been there for around 4-5 weeks, now's a good time to get some feedback. Ask them how the onboarding process could have been better in their opinion or if they have any suggestions. It's certainly expensive and effortful to find good technical talent, however, what's even costlier is to replace that talent when they're gone.
Once you've trained them, they will have plenty of knowledge and expertise once they walk out the door. It will take hundreds of hours and a lot of resources for the new employees to reach their level. This is why you should make your employees feel welcomed in the beginning and keep your best hires close to you.

Are you finding it harder to locate the good technical and IT talent? Many companies find them selves in the same situation. There are some better ways to locate and attract the right it and technical people to your company. Contact us to learn more.