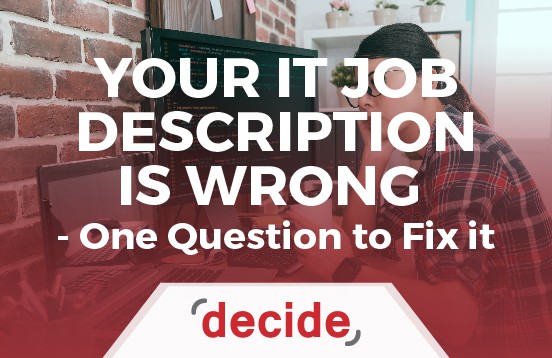 Odds are your job description for your IT position is not as good as is can be. Don't worry too much, you are not alone. Most job descriptions are listings of skills needed, some background experience and desired education. Granted these are all relevant things. You do not want to hire a C# programmer for a Java position.
The critical missing thing in most job descriptions is the answer to one question:
What is the background of your best people?
We had a recent client who writes security software. They were looking to expand their software implementation staff. These people spend their time working with customers before and immediately after an install. They are the face-to-face for their new customers before they turn them over to support. This is a critical role for them. Customer retention and referrals were largely based on their performance.
Read More: Case Study Financial Audit Firm >>
Read More: When You Find Out One Of Your IT Employees is Looking For A Job >>
Read More: These 5 IT hires can cost you over a Million Dollars >>
Read More: Our Recruiting Process Problem Solving Skills >>
They struggled to find the right people. Their job description focused on security certifications, experience with their software or one of their competitors and knowledge of networks and infrastructure. Since they were based in Houston, the bulk of applicants they had were from energy companies. The candidates had all the necessary technical skills. Many missed the soft skills that were needed for customer interaction. 90% of the candidates were asking $30K or more than what they were targeting.
They advertised the job themselves and used a variety of IT staffing companies. They continued to have the same results. The IT staffing compan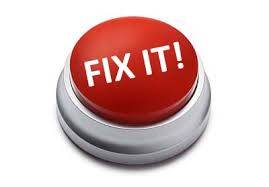 ies grew frustrated with them because "they were not in line with the market" when it came to pay.
We met with them and in the first few minutes asked them – "What is the background of your best people?"
The answer – their best software implementers did not come in with security certifications or heavy knowledge of their competitor's software. Their best hires were network administrators from the industry vertical they sold to. They were willing to pay for the individuals to get certified and could train them on their software. The network administrators from the vertical network could relate to what the customers were doing and experiencing.
Before copying that job description and posting it, make sure you ask "What is the background of your best people?"
Decide Consulting is a software and IT Staffing firm based in Houston, TX. Founded by veteran software consultants, Decide has developed proprietary methods for finding problem-solving IT personnel. Our Software products focus on the Environmental Health & Safety (EHS) and Healthcare markets.