The "technological revolution" has changed our lives in ways we cannot enumerate. One of the ways in which the modernization of the workplace has affected the global labor market is the increased demand for IT professionals. Granted that the job market has become saturated with efficient candidates, it should be noted that the demand of "top IT talent" is perpetually growing. This largely accounts for the departure of top talent from your IT department to that of a rival company. Companies that depend of technical and IT people for their viability need to do everything they can to keep the top talent from leaving. It cost a lot to replace a skill set. It is worth investing in the people you have to keep them.
Even though money and privileges make a huge difference in keeping your IT staff and your IT specialists happy, there are things that some employees find more important than a heavy pay scale. They might leave you for any of the following reasons:
1. Lack of leadership: The biggest problem in the IT industry is the absence of efficient leaders. A highly talented IT professional might not be a good leader. He might not possess the composure or leadership skills that are the hallmark of a good manager. A complacent manager in the IT department will not be able to look past his own position and will neglect his subordinates. Mediocrity in the managing faculty will result in your workers being demotivated.
Alternatively, consider the example of a highly polished manager. He will know how to deal with his subordinates, how to train them to be leaders themselves and show them the dynamics of the corporate world from the eyes of someone who has excelled in it, thus exponentially increasing their zeal and enthusiasm about the job and the company.
In the case of a poor manager, you will observe discontentment among people he is accountable for, which often leads to them leaving and explorin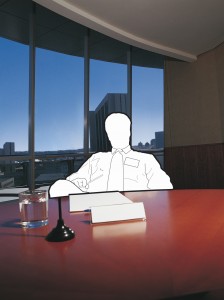 g other avenues.
2. Lack of growth: Years of education and hard work might seem futile if you're stuck at the same post for a considerable amount of time in the same company. No professional appreciates stagnation, least of all someone who has significant expertise in his specialization. If he feels like he's just another "employee," it won't be long until he starts walking towards that door. They might also want to go for a company that sends them for workshops and training sessions, thus increasing their market value.
Read More: Online Salary Analysis Tool >>
Read More: Download the 2018 Salary Survey >>
Read More: How Employers Plan to Deal With the IT Skills Gap? >>
Read More: Why Do IT and Tech People Cost So Much? >>
3. Schedules: A 9-5 job for an IT worker can have an adverse effect on his performance and enthusiasm. Employers and employees can easily stay in constant contact, given the amount of resources available to them. Having flexible working hours and allowing your workers to work from home when possible can prevent them from leaving.
4. Overworked employees: Workload stress may cause your IT professionals to lose their enthusiasm, and when that happens, they are bound to leave you for your competitors. It is the employer's job to ensure his IT specialists are not over-burdened.

Decide Consulting is a software and IT Staffing firm based in Houston, TX. Founded by veteran software consultants, Decide has developed proprietary methods for finding problem-solving IT personnel. Our Software products focus on the Environmental Health & Safety (EHS) and Healthcare markets.