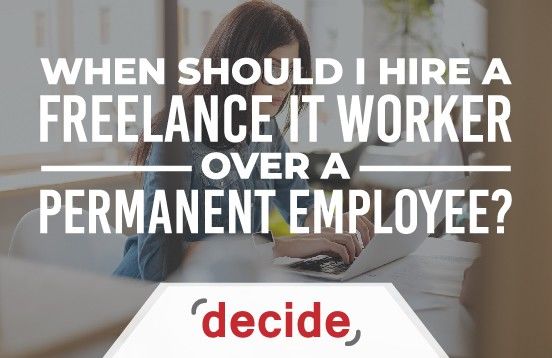 Technology has fundamentally shifted the way most businesses operate in the 21st century. It has brought about unparalleled and unprecedented opportunities that were not fathomable even 10 years ago. One important decision that many tech businesses are making is to hire IT freelancers over traditional employees.
Research from The Plato Group reveals that 33% of Americans, about 42 million, are freelancing, and experts' forecasts predict that freelancers will make up nearly 50% of the full-time workforce by the end of 2020. Hiring IT freelancers has become a norm because it offers some distinct and unique benefits. These are 4 situations where you will be better off hiring an IT freelancer instead of a permanent employee:
Overhead Reduction
If you are looking to cut costs, hiring an IT freelancer is the way to go. Sure, it feels good to have a complete roster of permanent employees, and much can be said about the "family" feeling, which develops among a group of co-workers. However, we have to admit that for many IT jobs, it is better and more efficient to hire freelance talent. A freelancer usually works from home and will not add to your overheads, hence you can hire them cheaply.
Read More: The Cost of a Freelance IT worker vs a Full Time IT Worker >>
Read More: Questions An IT Freelancer Should Ask A Company >>
Read More: When You Find Out One Of Your IT Employees is Looking For A Job >>
Read More: Online Salary Analysis Tool >>
Flexibility
The main reason why freelancers work from home is that they like to set their own hours. This flexibility can benefit both your client and the freelancer. Your IT freelancer may be, posting exciting blogs, updating your website, responding to your Facebook followers, and brainstorming a bunch of direct mail ideas after you have closed up for the day. You also have the luxury of emailing your freelancer a couple of assignments at the end of the workweek, onl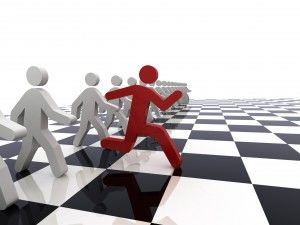 y to find out that they have been successfully completed by Monday morning!
Experience
Brilliant IT freelancers have loads of experience, as they are familiar with different businesses and assignments. Every job they attempt and every customer they work for adds to their knowledge and enhances their skills. You will be able to benefit from their experience on all your assignments as well. So, if you need an experienced IT professional, hire a freelancer.
Independence
If you need independent staff, hire an IT freelancer. When you hire new staff, you have to go through the different hassles, like training and development, which require a lot of time before your permanent employees are up to speed and in a position to make valuable contributions. However, freelancers are comfortable working on their own and you will not have to sit with them and explain little things in detail to get optimal results.
Decide Consulting is a software and IT Staffing firm based in Houston, TX. Founded by veteran software consultants, Decide has developed proprietary methods for finding problem-solving IT personnel. Our Software products focus on the Environmental Health & Safety (EHS) and Healthcare markets.